Bad Sav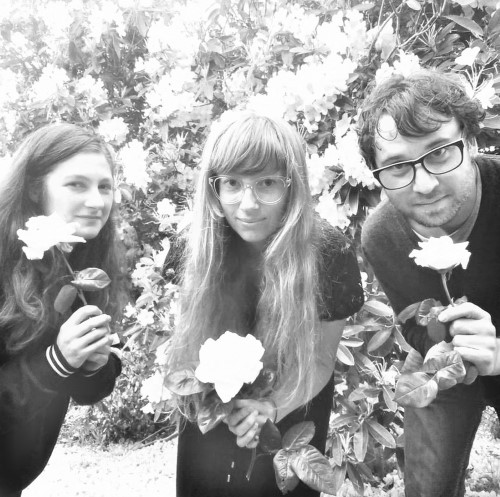 If guitar rock is dead, no-one told Bad Sav. Bad Sav is the band that refused to be left behind. Although featuring Death And The Maiden guitarist/vocalist Hope Robertson and bassist/vocalist Lucinda King, plus Shifting Sands guitarist Mike McLeod (on drums here), Bad Sav is the primary strain from which both of those bands sprang.
When asked to describe her band's sound in a 2010 interview, Hope suggested "…a missed punch and a grazed fist. Sad, heavy, unpredictable loud pop". Indeed, Bad Sav deliver a far more guitar-oriented hard attack than DATM; their distinctive filtering and reassembly of influences from shoegaze, psychedelic noise-rock – and goodness knows where else – conjure up Dunedin's unique sonic alchemy, bursting with colossal, majestic, melodic noise. Their album may have taken them 10 years and a few attempts to record, but it was worth the wait.
Death & the Maiden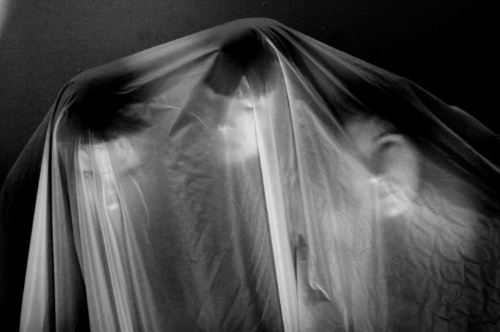 While traveling through Berlin in 2012, Lucinda King ripped a sketch of a skeleton and a woman from a book, and stored it in her wallet. It was Death and the Maiden, a 19th Century engraving by Edvard Munch, an artwork steeped in mythology, exploring the dark bounds between love and death, frailty of beauty, and beauty of decay. On her return to New Zealand, Lucinda began to make music with Danny Brady. Lucinda's vocals and basslines melded with Danny's synth and drum programming to create something much darker than the hazy take on Italo-pop they had started experimenting with. Soon, the duo welcomed guitarist and drummer Hope Robertson to the fold, and Death and the Maiden was born. Death And The Maiden craft a shadowy sound world, filled with melancholic synth arpeggios, reverb-drenched guitars, decelerated electronic beats, and sighing vocal melodies. The combination is both hypnotic and devastating, exploring themes of love, loss, and decay, wrapped in tactile electro-acoustic languor. Party music for heartbroken romantics.
Élan Vital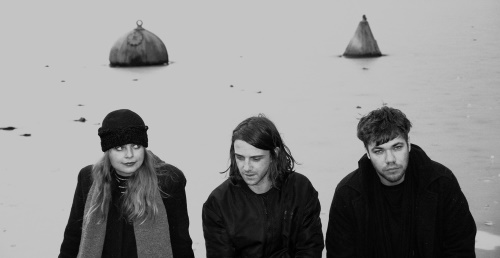 Élan Vital – Renee Barrance (keyboards, vocals), Danny Brady (synths, drum machines, effects, vocals) and Nikolai Sim (bass) – formed in 2015 in Dunedin's None Gallery, an artist-run creative community in a former pharmaceutical factory, which is also the home of Death And The maiden, with whom they share a member. The expression Élan Vital describes the vital force or impulse of life, the music symbolising that life impulse in an ambiguous zone between machine and human worlds. It presents a dense claustrophobic swirl of dark dance-tempo synth-pop which blooms from gloomy cold industrial dance music with vocoder vocals into uplifting melodic dream-pop catharsis about memory, longing, and obsession. The sound of Élan Vital takes contemporary European cold-wave synth-pop dance music layered on analogue drum machines, then blends in the warm psychedelic organ sounds of 1960s garage rock. Distorted, overdriven bass guitar adds a further element of chaos into the mix.
Emily Fairlight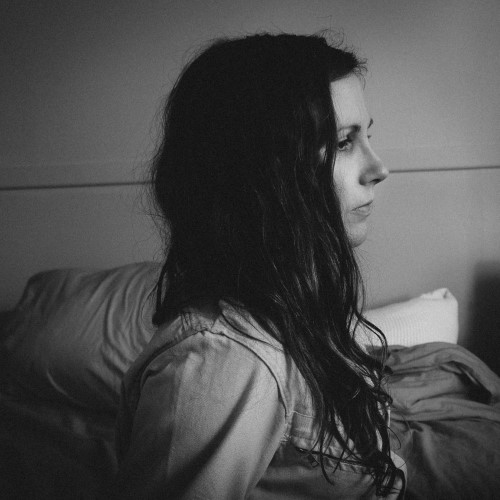 Emily Fairlight has a proper folk singer's background having been, among other things, a teenage runaway adventurer in Australia and India, a circus school student, a barista and a runner turned jack-of-all-trades at a digital visual effects company. Fairlight has been composing and performing for over a decade now. She has played throughout NZ and Australia, and her third trip to the USA saw her record "Mother of Gloom" with Doug Walseth at The Cat's Eye Studio in Austin, Texas, aided by local musicians including Cully Symington (Bright Eyes, Okkervil River) and multi-instrumentalist Kullen Fuchs. The recordings were mixed by Ben Edwards' at his Sitting Room studios near Lyttelton harbour back home in NZ.
Fairlight's vocal style – a stark, haunting tone with a powerful vibrato, teak-hard yet soft as crushed velvet – elicits comparisons to PJ Harvey, Bridget St John, Emmylou Harris and Cat Power, musicians with distinctive voices and the lyrical power to conjure a kind of experiential realism. Her music – which she self-deprecatingly calls "doom-folk" – can stand its ground alongside the storytelling of Will Oldham and the soundscapes of Calexico. Her timelessly elegant intimate sharing of lived experience, through at times distressed vignettes, captures the essence of a place, memory or feeling, and is framed by a varied palette musical arrangements leaving space for the imagination between the sounds.
Males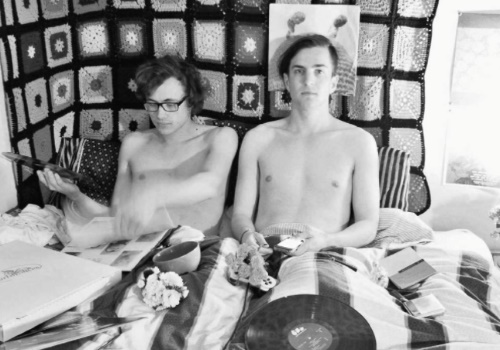 Males are a guitar pop band from Dunedin, New Zealand. They call it 'garage pop' or 'beach pop' – insanely catchy short songs, crammed with melody, propulsive guitar, falsetto vocals & harmonies. It's euphoric helium-powered pop on a sugar diet, with serious themes.
Guitarist/ songwriter/ vocalist Richard Ley-Hamilton writes these miniature sing-a-long anthems, combining earworm melody chorus hooks with crackling guitar work. Bassist Sam Valentine – who also plays drums with Dunedin floral popsters Trick Mammoth – punctuates Males' songs with propulsive, overdriven bass runs. Along with Paul 'Pipsy McMillan on drums, they are the band called Males.
Their debut mini-album "Run Run Run/MalesMalesMales" was released on Fishrider Records in December 2013 and the LP pressing quickly sold out. Males also have a track included on the Fishrider Records compilation LP "TEMPORARY – Selections from Dunedin's Pop Underground 2011-2014".
Negative Nancies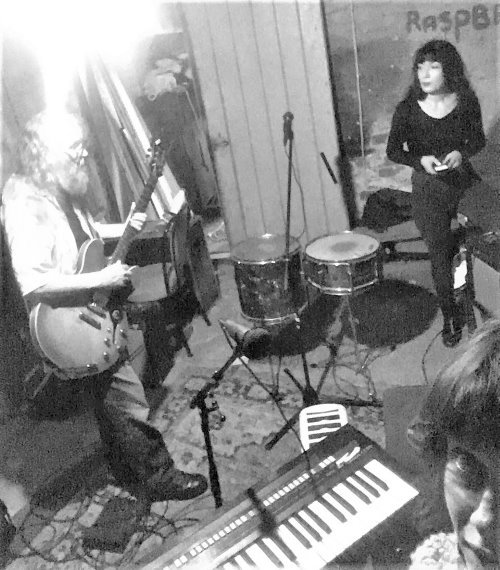 Negative Nancies exist in their own universe. The songs evolve organically through rehearsal room experimentation. Amid the art-punk chaos an irrepressible undercurrent of pop melodicism and moments of eerie psychedelic calm shine through the Casio+guitar+drums+vocals noise. They don't play by anyone's rules. Songs unfold in unusual ways. Sombre glory, impish mischief and a wild-yeast approach to song creation and performance. They don't want to be banned; they just want to play in a band.
Negative Nancies are an intergenerational amalgam of musical explorers. Tess Mackay and Emilie Smith have emerged from the subterranean shadows of Dunedin's experimental music scene – their Richard Maybe's Passion for Nature duo performing at Audio Foundation's Lines of Flight, and Nowhere! experimental music festivals – while Mick Elborado was a member of eighties and nineties underground Flying Nun Records bands including The Terminals, Scorched Earth Policy, and The Shallows.
Opposite Sex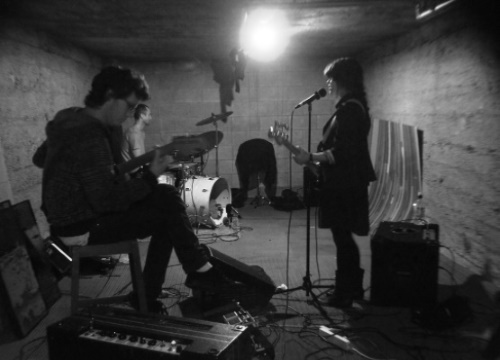 The music of this trio on their eponymous debut ranges from oddly poppy carnival waltzes through to manic and melodic post-punk, art-pop and no wave weirdness. Or, as they describe it, "an absurdist-logico mix of Euro pop, Beat poetry, and subterranean lo-fi adventuring." Their extraordinary first album is a unique genre-defying trip through the experimental pop underground of their imaginations.
The Prophet Hens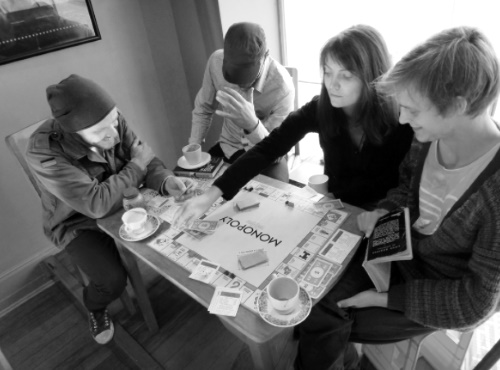 Hatched from Dunedin's dreamy but dark 21st century pop underground, The Prophet Hens bring a ghostly reminder of the decaying southern city's musical past, when bands crafted melodic, chiming jangle-pop in seedy bars. Their "Chills meets Belle And Sebastian pop alchemy" combines melodic jangling guitars, swirling Casio keyboards & the voices of Penelope Esplin and Karl Bray singing uplifting melancholic songs about hope & despair, joy & regret, ambition & reality, coming together & drifting apart.
The Puddle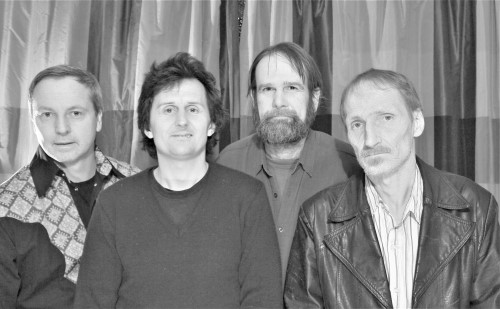 With their 1986 – 93 Flying Nun Records catalogue long out of print, The Puddle finally re-emerged in 2006 with 4 acclaimed albums released on Fishrider Records. The Puddle were the most stubbornly underground of the bands associated with the Flying Nun imprint and continue to be defiantly obscure. Literate, melodic, articulate, intelligent guitar pop with a still-beating heart of scruffy DIY immediacy.
The Shifting Sands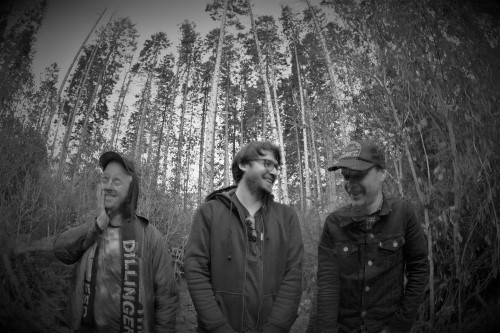 The Shifting Sands create Southern symphonic psychedelia, alternating between slow lush lullabies and almost space-rock psychedelic noise songs, and updating & subverting the Dunedin jangle-pop template with synths too. Starting as a solo form name for Mike McLeod, over the years the band has morphed through different line-ups around Mike.
Stef Animal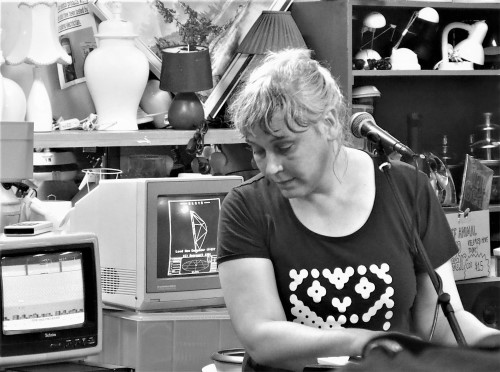 Stef is a Dunedin-based musician/ composer/ producer as an avid digital music technology archaeologist and computer game maker. Stef is also part of Wellington fuzzy 'shoe-gaze' band The Golden Awesome and sometimes exhibits digital art created on the same primitive old computers used to create some of the music on "Top Gear".
Tidal Rave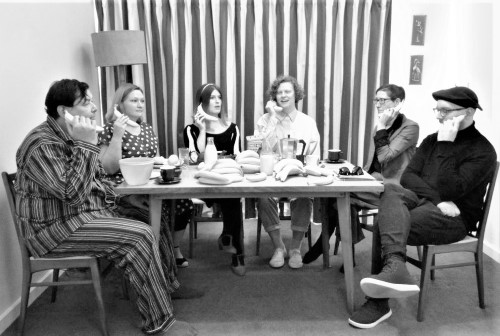 Wellington-based six-piece band Tidal Rave continues a New Zealand (and Australasian) tradition of dark, compelling guitar and keyboard lead garage rock. There's something slightly claustrophobic and unsettling at times about the churning dense weave of the three guitars and bass backed by ghostly organ and insistent drum pulse, and the added character provided by the interchange between three songwriter-guitarist-vocalists. Tidal Rave's song-writing mixes echoes of the kind of hard-edged driving post-punk rock of Vivian Girls with the melodic flair of Dead Famous People, and the jangling energy of Look Blue, Go Purple.
Trick Mammoth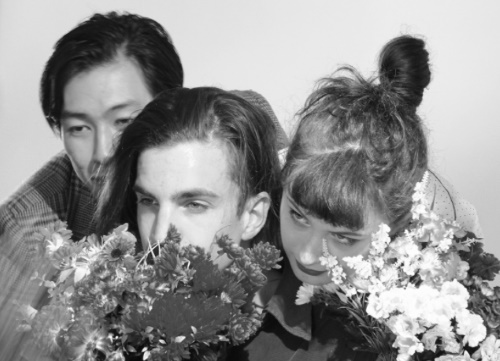 Trick Mammoth were a 'Flower Cult' pop band from Dunedin formed in early 2013. Like an annual, they were gone by the start of the following year, flowering just long enough to record their one perfect album of jangling pop with intertwined voices and guitar parts about flowers & knives, life & death. Fragile, lucid but rough around the edges, their songs are unintentionally sincere and bashfully honest, performed with open arms and a soft indifference. Drawing mostly on film, literature and poetry, their music discharges a shy pretension buried under layers of simplicity. With comparisons ranging from Black Tambourine to The Carpenters, Trick Mammoth crafted a sound saccharine sweet yet doused in death.
The Dark Beaks
The Dark Beaks grew from the Dunedin tradition of guitar pop; their sound shaped by the city's DIY attitude, indifference to musical trends and the isolation of living on the edge of the world. Their one and only album was the catalyst for Fishrider records to start in 2006. Releasing the underground pop goodness of Dunedin no-one else will release – and getting the world to notice – is what Fishrider has been doing ever since.